About Us
AEDesign is a premier engineering and design consultancy company based in Pakistan with group companies based around Europe. AEDesign specialises in providing engineering and analytical services for the automotive, industrial machinery and renewable energy sectors. We offer our clients professional, experience based design and engineering services, with a focus on efficient, timely delivery. We aim to establish long standing partnerships with our clients, thereby unlocking the true benefits that outsourcing can bring. AEDesign's client base spans the globe with the majority based in Europe and Pakistan.
Our Services
AEDesign allows clients to choose from a wide range of services, which include:
Conceptual design
Detail design
CAD Design
Design validation based on Finite Element Methods.
Preparation of technical manuals
CAD database management
Product life management.
Our Team
Experienced, specialised and highly motivated engineers
Focused on planning and executing projects while maintaining seamless communication with clients
Access to modern, state of the art hardware and software
Internationally qualified from acclaimed European and American Universities
Continuous In-house training for skill development and advancement
Where We Began
AEDesign was founded in 2002 by Zaafir Waheed with an initial focus on providing engineering services to the automotive industry. Since then, he has expanded the company's competencies to include areas such as industrial machine and vehicle design as well as renewable energy systems. Zaafir holds a degree in Manufacturing Systems Engineering as well as having hands-on experience in production and design environments. It is Zaafir's continuing dedication to excellence and efficiency which has fostered the company culture that is reflected through each and every project undertaken by AEDesign.
So why choose AEDesign for your next project?
A holistic approach to all your engineering needs
A comprehensive range of services available
Ability to manage and deliver your projects on time, to specifications, within budget and without any compromise on quality.
We look forward to the opportunity to discuss your engineering challenges.
Yours Sincerely,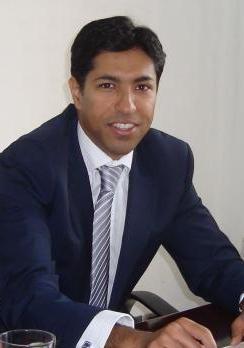 Zaafir Waheed
CEO, AEDesign